Fr. Andrew Moore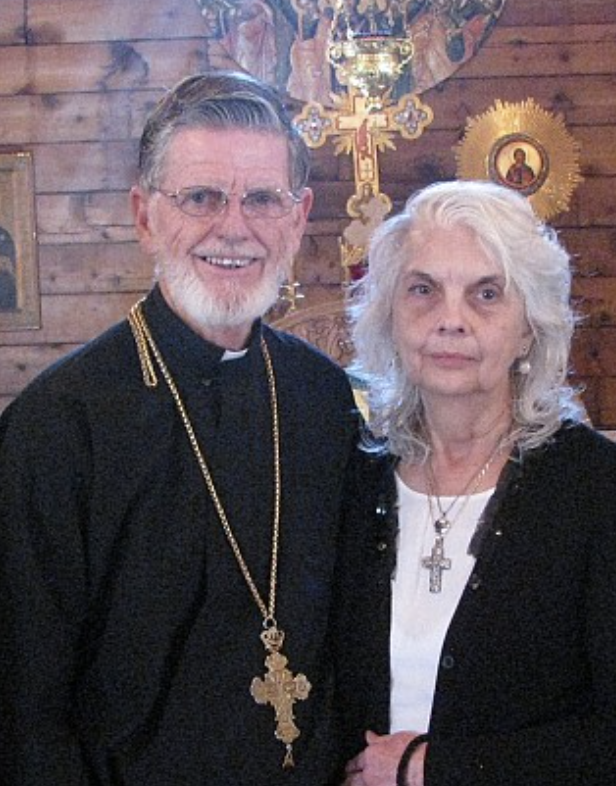 Father Andrew Moore graduated from Georgia Tech in 1960 with a bachelor's degree in Industrial Engineering and in 1969 graduated from Columbia Theological Seminary in Decatur, GA with a Master of Divinity degree.
Ordained in the Presbyterian Church in August of 1969, he and Khouria Dannie then began their ministry at Bethel Presbyterian Church in Kingsport, TN. From 1972 to 1975, they founded and served in an inner-city ministry known as The Way, in Kingsport.  In 1979, after resigning the pastorate of Woodlawn Presbyterian Church in Mableton, GA, Father Andrew and Khouria Dannie, with a few families, founded St. Stephen Evangelical Orthodox in the inner-city neighborhood of Grant Park in Atlanta, Georgia.
Along with other EOC churches throughout the country, St. Stephen was received into the Antiochian Archdiocese in February of 1987.  Father Andrew was ordained in the Orthodox Church by Metropolitan PHILIP on February 22, 1987 and was assigned as pastor of St. Stephen Orthodox Church.  St. Stephen moved to Hiram, Georgia in 1988, where God has graciously granted them a peaceful and fruitful community resting on twenty-five beautiful acres of land. Father Andrew and Khouria Dannie have been married for more than 60 years and have been blessed by God with six children, nineteen grandchildren and four great-grandchildren.  The Lord has further extended His kindness to them through many spiritual children and fellow-servants in his Christ-loving world.
In 2020 Father Andrew retired and became Priest Emeritus of St Stephen. He and Kouria Dannie have continued their service to our God through their writings as found at www.openingtheoldwells.com and by guiding and nurturing the establishment of this Orthodox Mission in Blue Ridge.